The Periodic Table began with Mendeleev and others in the late 1800s.
Today there are hundreds of versions of the periodic table.
Here are a few that we like.
---
Chemical and Engineering News devoted an entire issue to the periodic table in order to celebrate their 80th anniversary. This periodic table includes 89 essays about the elements by scientists including Professor Shakhashiri for element 82, lead.
---
The Periodic Table of Videos from the University of Nottingham
contains a segment for each of the elements.
To kick off the International Year of Chemistry, Lab out Loud spoke with its creators
about their efforts to update each element video.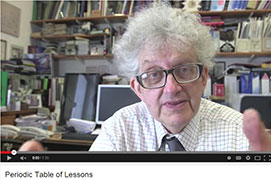 Periodic Table of Lessons (video)
Knighthood for Professor Poliakoff (video)
10 Years of Periodic Videos (blog post)
British chemistry professor wins Grady-Stack award for science communication
(ACS News)
---
Theodore Gray's "Most Beautiful Periodic Table in the World"
brings together the best of his collection of thousands of pictures of element samples.
This site also includes lots of information about the elements,
as well as many more pictures of each.
For an interactive version of this periodic table click here.
To view a video about Theodore Gray's Periodic Table Table click here.
---
Periodic Table Of The Elements Turns 150
Prof. Shakhashiri talks to Milwaukee's NPR station, WUWM
---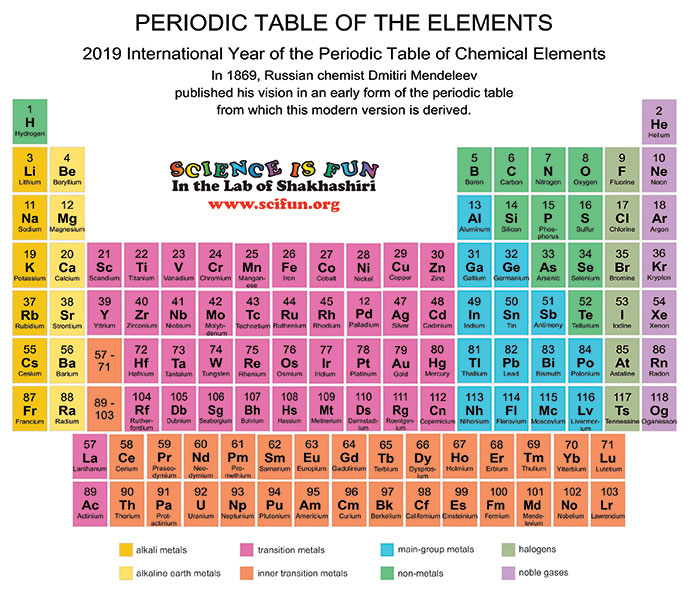 150 years ago, periodic table brought order to the chemical universe (UW News)
---
A brief visual history of the periodic table
---
International Year of the Periodic Table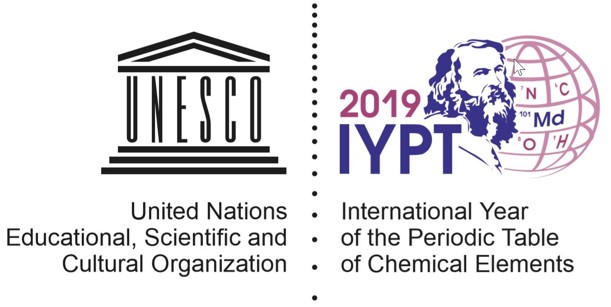 ---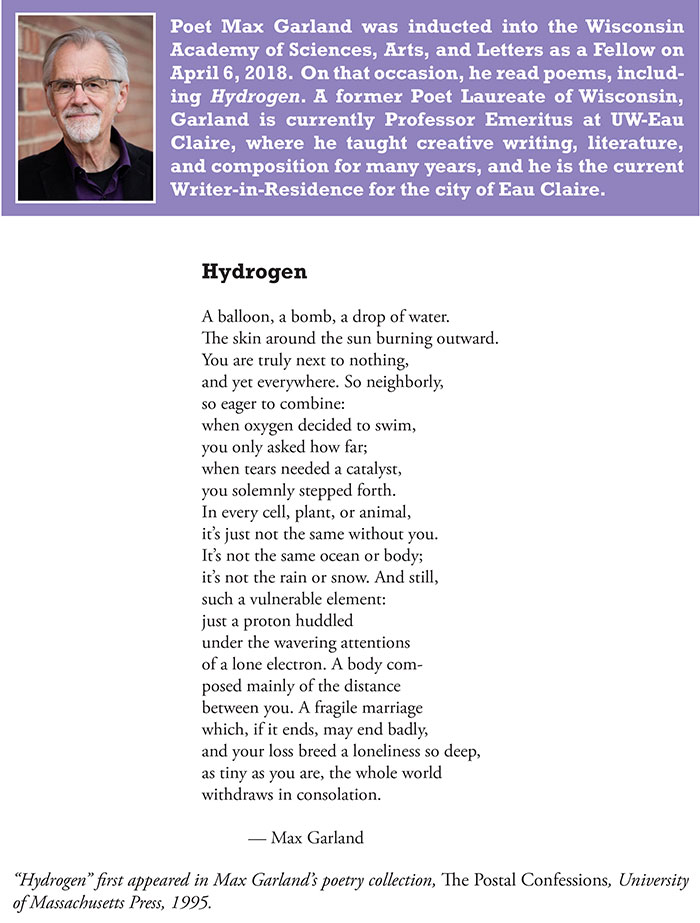 ---
Elemental Haiku
By Mary Soon Lee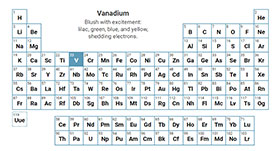 A review of the Periodic Table composed of 119 science haiku,
one for each element, plus a closing haiku for element 119 (not yet synthesized).
The haiku encompass astronomy, biology, chemistry, history, physics,
and a bit of whimsical flair.
---
Periodic Table of Symmetry
By Kei Fuchigami, Matthew Schrandt & Gary L. Miessler of St. Olaf College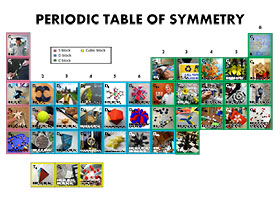 Read the full article from the Journal of Chemical Education
---
The Periodic Table's Endangered Elements
From Compound Interest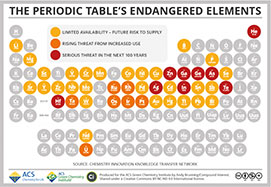 ---
Oliver Sacks: My Periodic Table
---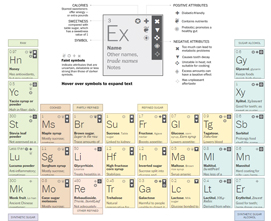 ---
Periodic Table Clock
(Certified as AMAZING)
View the video on YouTube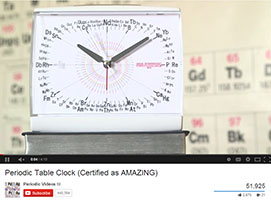 ---
Check out the Chemicool Periodic Table for more information about the elements.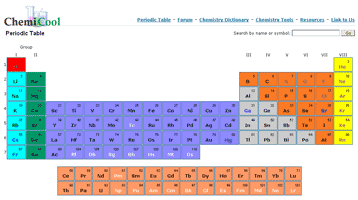 ---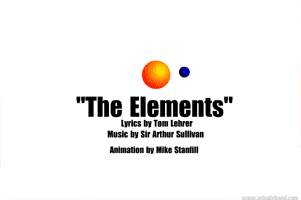 A particularly clever Flash animation about the elements
to the tune of Tom Lehrer's Element Song.

---
The Periodic Table Printmaking Project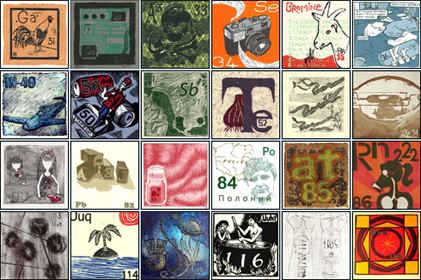 Ninety-seven printmakers of all experience levels, have joined together to produce 118 prints in any medium; woodcut, linocut, monotype, etching, lithograph, silkscreen, or any combination. The end result is a periodic table of elements intended to promote both science and the arts.

---
The Elements of Style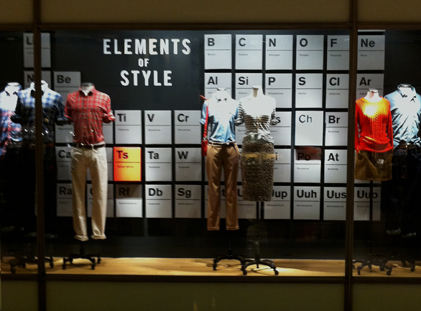 We stumbled upon this J. Crew Chicago location's window display in August of 2011,
which used an abbreviated form of the periodic table to advertise their "Elements of Style."

---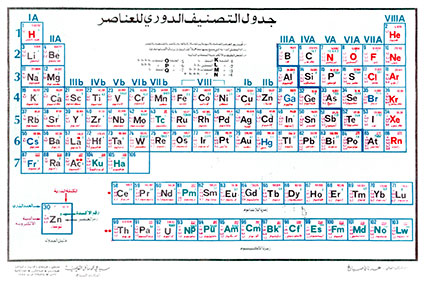 ---